For motorcyclists, few things are more exciting than hitting the two-lane back roads and stumbling on the small towns and out-of-the-way eateries that make up the detailed fabric of the state. Every direction holds surprises from vintage one-room schoolhouses to farmers planting in the fields and always the occasional unoccupied building that sparks curiosity and makes for an exciting and adventurous day on the road.
State Route 13 (North/South)
State Route 13 that stretches north to south from Huron to Athens is one of my favorite routes. Since it is one of the longest state routes in Ohio, I recommend making Mansfield to Athens the day-trip so you have time to make stops along the way to enjoy mom-and-pop diners and towns with unusual names like Moxahala.
One point of interest on this route is an old train car in the bushes on Route 13 next to the railroad tracks as you pass through Newark. If you are looking for a bite to eat, two of my favorite spots along Route 13 are at the Ye Old Mill for ice cream in Utica and Katz Kupcakes & Bakery in Somerset. Many towns along the route are so small that you will only find an occasional fast food restaurant. Imagine my surprise when we rolled into Somerset to find that the local cupcake bakery also serves delicious pulled pork panini sandwiches! The unusual combination of food is what makes discovering some of these places so exciting.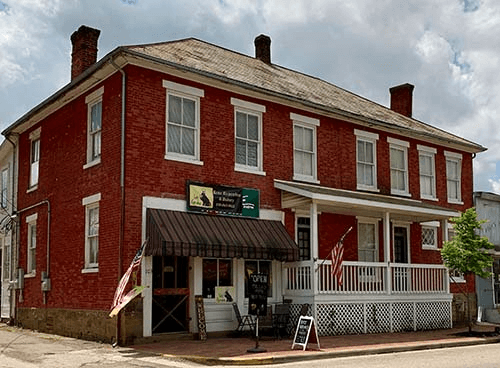 Ohio Route 93 (Southeast Ohio)
Another southern route that runs almost parallel to Route 13 in southeast Ohio, but worth the adventure, is 93 South that runs from just south of Zanesville to Ironton. Pass through Ohio's black diamond region where coal mining once fueled thriving towns.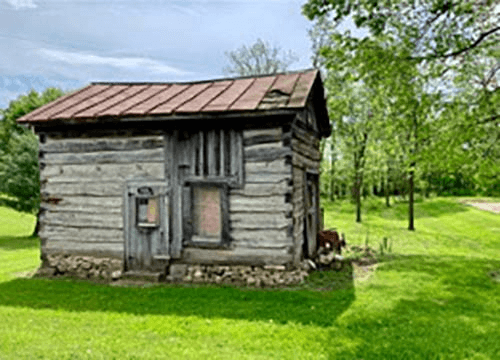 Log cabin along Ohio Route 93
On the fringe of the Appalachian region in one of the towns along Route 93 between New Lexington and New Straitsville is Shawnee – a town that is nearly a ghost town. From the old Frigidaire dealer to the local dance hall, everything is stopped in time. There's even an 1880s opera house built by a secret society that is still standing.
Route 4 (Northwest)
Taking Route 4 to Route 2 into Port Clinton is a peaceful way to see Ohio's thriving farming communities. On any given day you will see farmers working in the fields, old farming equipment, historic barns that have graced the land for generations and other icons of Americana. There are several nice two-lane routes into Port Clinton but this route offers one of the best rides. Once in Port Clinton you can stop at the Jolly Roger Seafood restaurant for one of the freshest perch sandwiches on Lake Erie.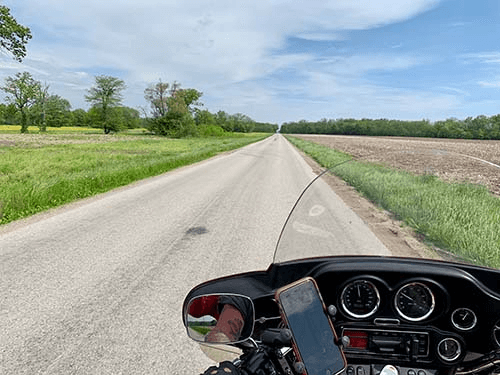 Route 534 (Northeast Ohio)
Make your way to Garfield, Ohio and head north on Route 534 to Geneva-on-the-Lake. The ride is one of the most scenic in the state with many covered bridges and Amish communities. One of the must-stops on this route is the End of the Commons General Store in Mesopotamia. It is the oldest general store in Ohio, and it still sells a wide variety of soda in glass bottles. Once you arrive in Geneva-on-the-Lake, the vintage resort town is bike-friendly and easy to navigate.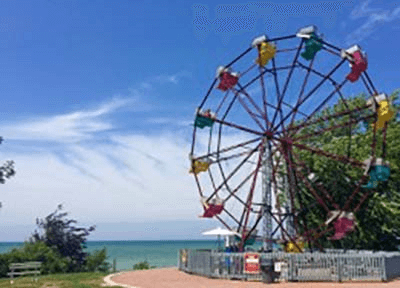 Geneva-on-the-Lake offers vintage fun and spectacular lake views
Route 41 (Southwest Ohio)
A great day trip if you are up for lots for twists and turns is Route 41 that connects Greenfield to Maysville where you will end up at the Ohio River. You will pass Amish communities and rolling hills. You will pass through Bainbridge which is worth a stop for some comfort food like a fried fruit pie from the Country Crust Bakery. There are very few straight sections on this drive so it requires caution to navigate some of the blind turns.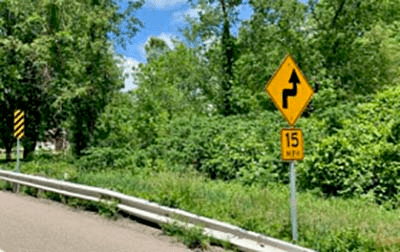 Watch for blind curves and Amish buggies
Ohio Route 26 (Eastern Ohio)
When you drive up Route 26 from Marietta you will pass through winding scenic roads alongside the Little Muskingum River passing through towns like Steel Run, Woodsfield and Bathesda. The scenic twists and turns of this day trip follow the pattern of the river which promises a consistently stunning view. You will pass some covered bridges and hit many S-curves. You have the option to end your route at I-70 where it crosses just before Morristown or you can hop on old U.S. Route 40 (National Road) and keep going.
Drive safe and enjoy your two-wheel, back roads explorations!